1. Joining Our Zoom Meeting
Our workshop series is restricted to registered participants only. Once registered, each participant is given a unique log-in link. Thank you for understanding that this is done for the benefit of all involved.
Unlike regular Zoom meetings, merely typing in the meeting ID and password would not connect you to the meeting. Instead, Zoom will redirect you to a registration page.
The Zoom email with the subject line "Ukulele Class for Absolute Beginners Confirmation" contains a direct and customized link. Please refer to that message OR make a bookmark of that link for easy access. See a sample below.
2. Scale to Fit Shared Content in Zoom
To adjust the size of the shared screen, please use the "View Options" pull-down menu (next to the green tab that says, "You are viewing Cutie Circle's screen").
Alternatively, Zoom provides the option to set as default "Scale to Fit Shared Content" in the user settings, under "Share Screen".
If you would like to learn how to enable or disable automatic full-screen mode, here's a link:
https://gadgetstouse.com/blog/2020/12/12/stop-zoom-from-automatically-going-into-full-screen-mode/
Finally, to learn about other settings for controlling your views in Zoom, check out this helpful video:
https://www.youtube.com/watch?v=v3IPAbpVjd4
3. Printing Images
The printing issues one of you had described can usually be resolved by choosing "fit to page printing" or "shrink to printable area" in your computer's print dialog:
https://support.microsoft.com/en-us/office/fit-to-one-page-f3015be3-e007-4762-90a7-19ebc8052511
Choose "fit to 1 page wide by 1 tall" is one option.
https://ij.manual.canon/ij/webmanual/PrinterDriver/W/MX450%20series/1.0/EN/PPG/Dg-c_fit.html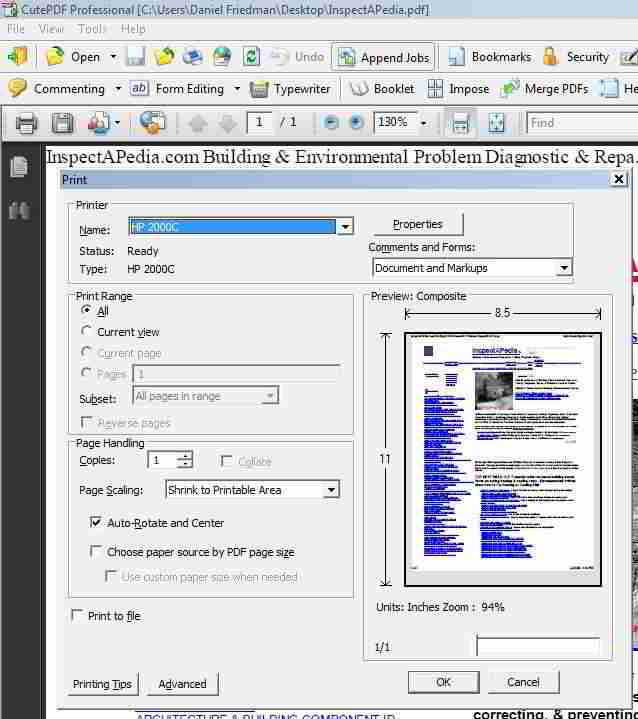 https://answers.acrobatusers.com/Printing-PDFs-default-fit-page-q20217.aspx